Posted by
Jasmine

| Posted in Uncategorized | Posted on November 6, 2012
The mobile revolution is here. More and more schools are moving toward mobile learning in the classroom as a way to take advantage of a new wave of electronic devices that offer portability and ease of use on a budget. Netbooks, iPads, mobile phones, iPods, e-readers and even PDAs are increasingly becoming the tools of choice for today's teachers,.This session was all about reflecting on the use of mobile technologies and how they can contribute towards the teaching and learning of ICT.
Advantages:
flexible approach to learning
children are engaged
versitility
Studies have highlighted the academic potential that mobile learning devices can have to enrich the learning process for pupils. They are versatile, motivating, and active learning tools.
iPads are have a range of applications (apps) specifically designed for use in primary classrooms. iPads are mobile therefore, children can take them outside of the classroom-opening up further opportunities. Apple's iPad offers a great e-reader experience, but has the added functionality of wireless Internet browsing and office applications. It can be used as in an open-ended way and is a creative learning tool.
One way of taking ICT outside of the
classroom is through QR codes.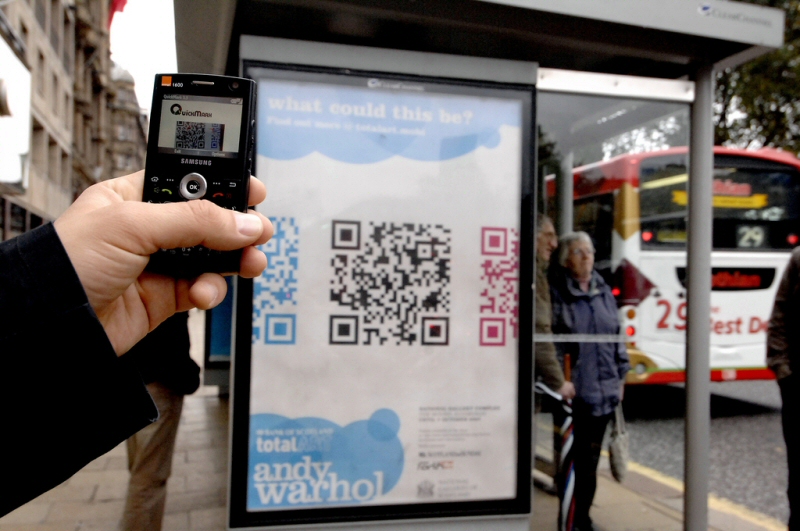 We are seeing these more often and children need to understand their meaning. They open up new possibilities; children can learn that they are there to send out a message, but the message will only be seen if you have a type of mobile technology. They are quick scannable images, like bar codes. Children will also learn that QR codes can save time and paper.
iMovie is a great tool for creative ICT lessons. It enables the user to turn home video captures in to movies.
iMovie is easy to use, click here for a guide.
Scan by QR code is an excellent app to use with children. For intance, they could create a talking display in the classroom or they could go on a book hunt using the QR codes. Click here for Helen's guide on how to use the app.
In conclusion, there are many mobile apps that can be used in the classroom. For this blog I have mention just a few, however there are many more out there for you to explore.